The Future of Fabrication & Welding, Built On A Legacy Of Experience Since 1956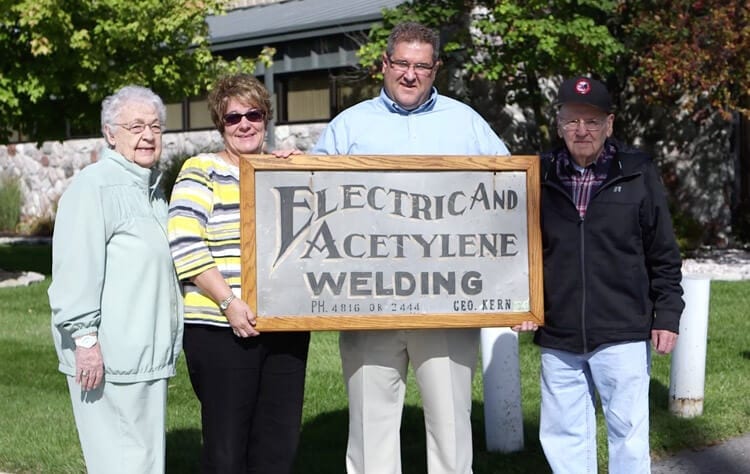 Since 1956, Swanton Welding has been providing our customers with quality metal fabrication services. As we grew expanded our footprint, we've been able to expand the fabrication services offered under the Swanton Welding name.
From small parts to oversized structural towers, we fabricate and assemble projects for a wide variety of industries.
Our People
We are able to take an innovative approach to our fabrication process due to the skilled men and women who make up our team. Still family-owned, Swanton Welding has always invested in our most valuable resource – our people.
We combine the latest in fabrication technology with our highly skilled teams for an unbeatable combination. We use certified welders and provide ongoing professional development and training to help our team stay up to date on the latest technologies.
We regularly invest in new equipment to help Swanton Welding remain a leader in metal fabrication and machining. We make sure our operators and welders are thoroughly trained to operate our machines and welding robots. This ensures that each cut, bend, roll, punch, and weld is checked for quality and accuracy.
Why Choose Swanton Welding
From pre-fabrication to finishing and delivery, Swanton Welding can keep your custom metal fabrication project in house, eliminating the need for subcontracting work out to other companies, putting a strain on your budget and your timelines.
By keeping the work within our 3 facilities, we minimize the risk of errors. Our in-house Certified Welding Inspector (CWI), also closely monitors projects through each stage making sure that each part of your project is made with precision and attention to detail.
Our Facilities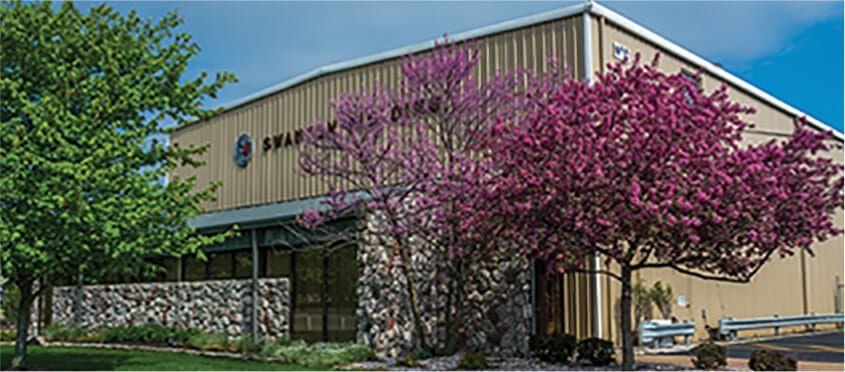 Main Facility – Swanton, OH
Our corporate headquarters are located in Swanton, Ohio where we provide custom fabrication and specialty services from engineering to delivery. Our headquarters is home to our main fabrication areas and finishing facility which allows us to provide finishing services like sandblasting, painting, and coating when metal fabrication projects are completed.
Conveniently located in Northwest Ohio, we are positioned for easy access for transportation and delivery.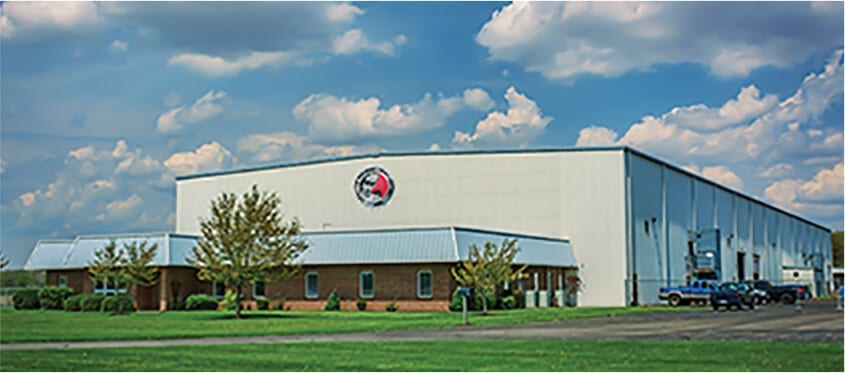 Heavy Fabrication Facility – Wauseon, OH
Swanton Welding saw the need for expanded space to fabricate larger projects such as clean air units, large ductwork, bulk material handling, heavy conveyor systems, large railroad fabrications, various utility projects as well as power and mining projects.
With a total crane capacity of 120 tons, 30 ft. eaves, and over-size doors, we can fabricate it, lift it, move it, and get it shipped to your site.
Southern Facility – Griffin, GA
Our customers experienced a breakdown when their projects needed smaller or production line fabrication of parts and assemblies. Our southern facility houses our powder coat line and our ability to create smaller pieces that will be assembled into larger pieces of the project.
We also offer a diverse range of welding services from hands-on experienced welding teams, to highly trained welders & operators who handle our robotic welding lines.
Diverse Metal Fabrication Services
Metal fabrication projects made by Swanton Welding are proudly made in the USA. Our team can fabricate, construct, assemble, inspect, disassemble, and deliver your project to its location. Swanton Welding is able to offer a diverse range of metal fabrication services due to the investment in technology and in our skilled workforce of dedicated fabricators.
Our machines are operated by trained professionals that inspect each item. Whether it is a piece of steel through our beamline or rolling & bending machines or a large clarifier going through one of our finishing areas, Swanton Welding's team has the tools, equipment, and experience to help you achieve the goals of your project.
Integrated manufacturing & fabrication teams, all under one name, Swanton Welding.