Industrial Painting and Blasting Services
Swanton Welding stands firm on our commitment to offering clients full-service metal fabrication and manufacturing. By offering finishing services, we help our customers meet their specific requirements needs.
Our trained operators and painters have extensive experience with our finishing services and work efficiently and effectively to help your project finish on time and on budget.
Overview of Swanton Welding's Metal Finishing Services
Swanton Welding's deluxe paint booth allows for advanced airflow management and contamination control. The booth also offers various lifts and a bake-on cure feature that bakes on the finish for better paint quality. In addition, our paint booth includes multi-filtered air, T-8 color corrected tubes as well as optional cure packages.
Our powder coater line has a 30″ x 60″ opening with 120″ length load bar along with a 5-stage pretreatment system, stainless steel construction, stage-1 heated, conveyor line, dry-off and bake oven. Specifications include ITW GEMA, Nordson Prodigy II gun, Easytronic gun, and control unit, with flat, profile, and recoat settings.
In addition to our paint booths and powder coat line. Swanton Welding has invested in a blast booth that is capable of handling your blasting needs. A 16' x 14' x 60' booth with a continuous reclaim system and 120 PSI operating pressure enables us to effectively remove the necessary coating with high-performance equipment and provide you with the required profile for your project. 
Meeting the needs of a high-production environment, our certified industrial painting, blasting and powder coating services can work with products measuring up to 75′ x 32′ x 28′.
Finishing Services at Swanton Welding
We offer the following finishing services for all fabrication and welding projects. This is just a small offering of some of the ways our finishing services can exceed your expectations.
Coating
Painting
Powder Coating
Blast Finish
Coal Tar
Elastomer
Enamel
Epoxy
Galvanizing
Micro Zinc Phosphate
Organic
Slip Resistant
Thick Film
Urethane
Water/Solvent Based Zinc
Zinc Phosphate
Surface Preparation
Sand Blasting
Coating Removal
Degreasing
Coating Characteristics
Abrasion Resistant
Abrasive
Condensation Resistant
Galvanized
High Temperature
Protective
Industries Served
Swanton Welding offers a diverse range of services for many industries. With our quality certifications and our skilled workforce, we are able to complete fabrication projects that help keep America strong.
Aerospace

Agricultural
Architecture
Chemical
Oil & gas, industrial
Alternative energy
Government
Clean Air & Water
Industrial Construction
Many more
Integrated Manufacturing & Fabrication Teams, All Under One Name… Swanton Welding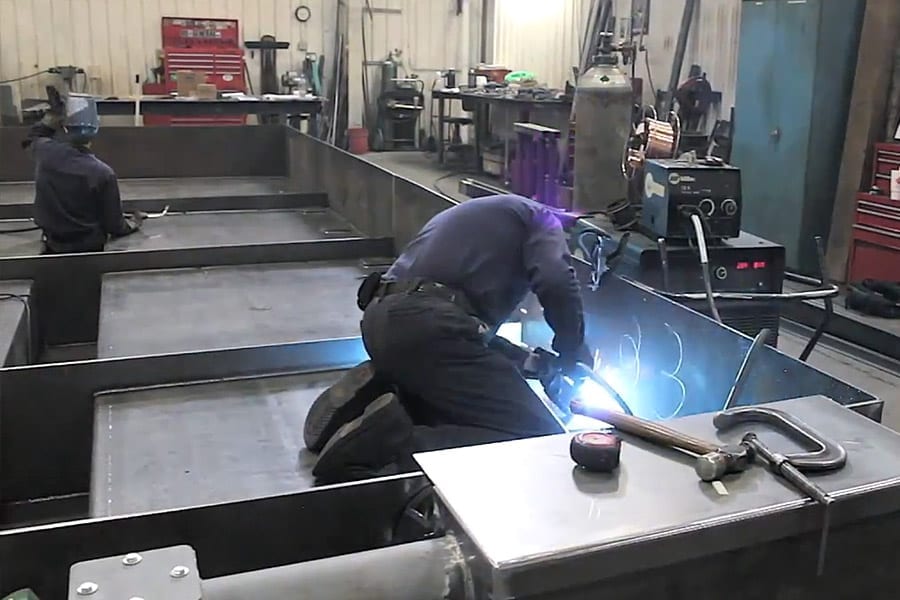 Swanton Welding is different. Our diverse range of talents and skills set our services apart from other metal fabricators. Swanton Welding offers our customers comprehensive fabrication services at an affordable price. From robots creating widgets to skilled fabricators handcrafting oversized pieces with precision, Swanton Welding is the team your project deserves. Our footprint in the south and midwest enables us to work on almost any fabrication project.
Since 1956, Swanton Welding has been providing our customers with the highest quality services for their metal fabrication needs. Swanton Welding's experienced team of fabricators, welders, painters, and technicians have enabled Swanton Welding to be the comprehensive fabrication team your project needs.