Providing Custom Welding and Fabrication Services Since 1956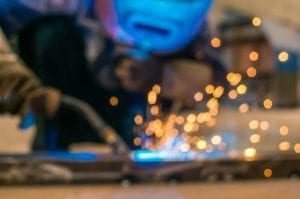 From pre-fabrication to finishing, Swanton Welding can keep your fabrication project in house, eliminating the need for subcontracting work out to other companies, putting a strain on your budget and your timelines. 
By keeping the work within our 3 facilities, we minimize the risk of errors. Our in house Certified Welding Inspector (CWI), closely monitors projects through each stage making sure that each part of your project is made with precision and attention to detail. We are dedicated to the production of high-quality custom metal fabrication with on-time delivery that meets or exceeds our customer's satisfaction.
Our team and facilities are equipped to handle all your needs within our footprint. Conveniently located near major transportation hubs, Swanton Welding can utilize a combination of truck, air, rail, or ship to transport your metal fabrication project from Swanton Welding to its destination.
Swanton Welding isn't just a metal fabricator, we are a partner in the success of your fabrication project. Since 1956, Swanton Welding has been providing our customers with the highest quality services for their metal fabrication needs. Swanton Welding's experienced team of fabricators, welders, painters, and operators have enabled our company to be the comprehensive team your project needs. 
Videos
Swanton Welding Heavy Fabrication Facility
Second Ficep CNC Drill Line
Swanton Welding Main Facility
Manufacturing Marvels on Fox Business News