Purification System Filter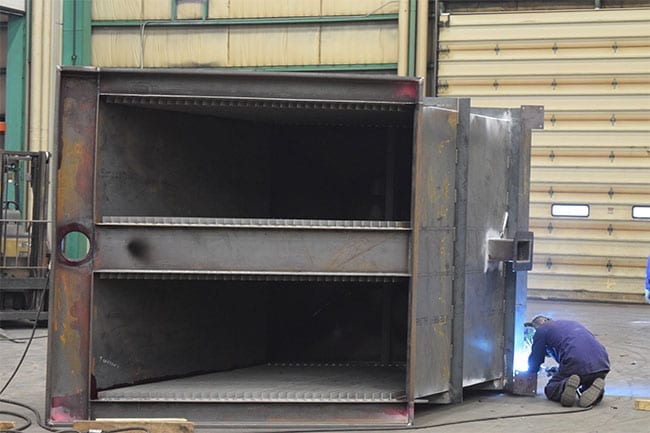 Waste Water Separator

This project's client needed a water tight clarifier tank fabricated. We had to build, weld, leak test, shop assembly, blast, caulk, and paint the tank. In the end, we delivered a completed clarifier tank assembly.
Completion Date
March 7, 2017
Materials
All materials were carbon steel
Fabrication Methods
This project utilized laser cutting, press braking, drilling, water tight welding, dye penetrant testing, blasting, painting, caulking, & shop assembly.
Finishing Details
Blasted an SP-10 Near White blast finish. All non-welded joints were filled with a seam sealant caulk. Exterior paint was blue and interior was a Corotech Black.
Size
Largest piece was 14' x 10' x 12'
Weight
Approx 15,000 lbs
Special Notes
N/A