Gasholder Digester Cover
Fabrication and shop assembly of a gasholder digester cover.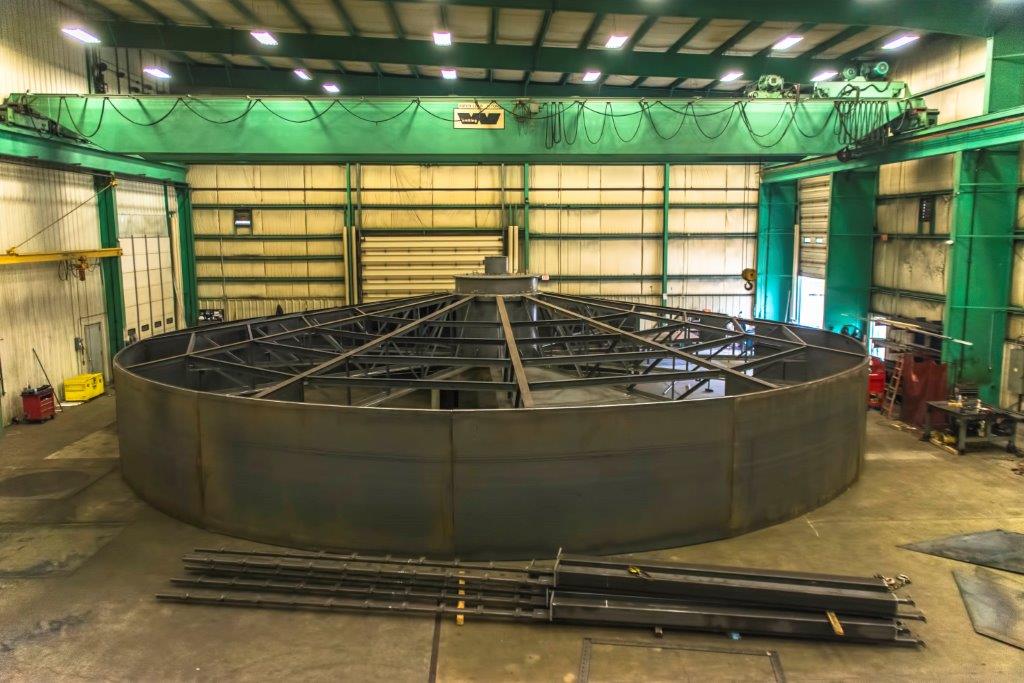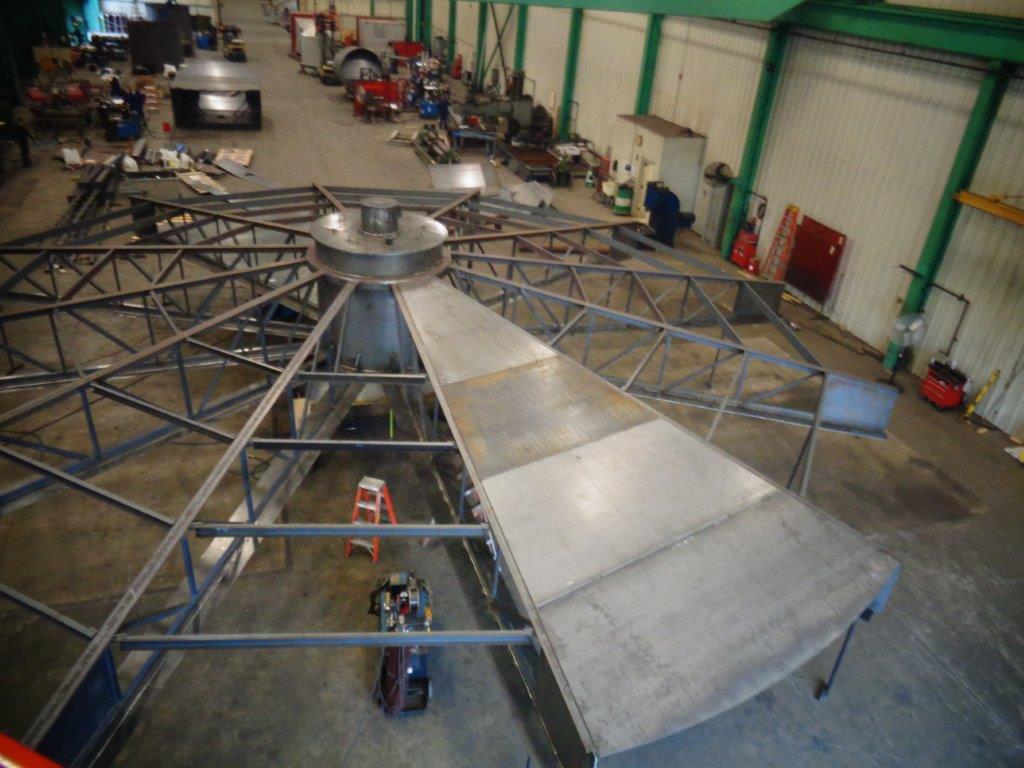 Start Date
August 20, 2015
Completion Date
October 24, 2015
Materials
Mild steel structural and plat materials
Fabrication Methods
Rolling, Cambering, Complete shop fit up.
Finishing Details
No finishing, the project was intended to be field welded and painted.
Size
60' Diameter
Weight
144,000 lbs
Speical Notes
The project required adequate floor space and crane height to fully shop assemble to be 100% inspected and approved by a subcontracted inspector.