CVG Airport Canopy
Fabrication of two large canopies out of steel tubing to be installed at an airport. The canopies were fully assembled in shop prior to shipping. Both canopies were hot dip galvanized to withstand the corrosive installation environment.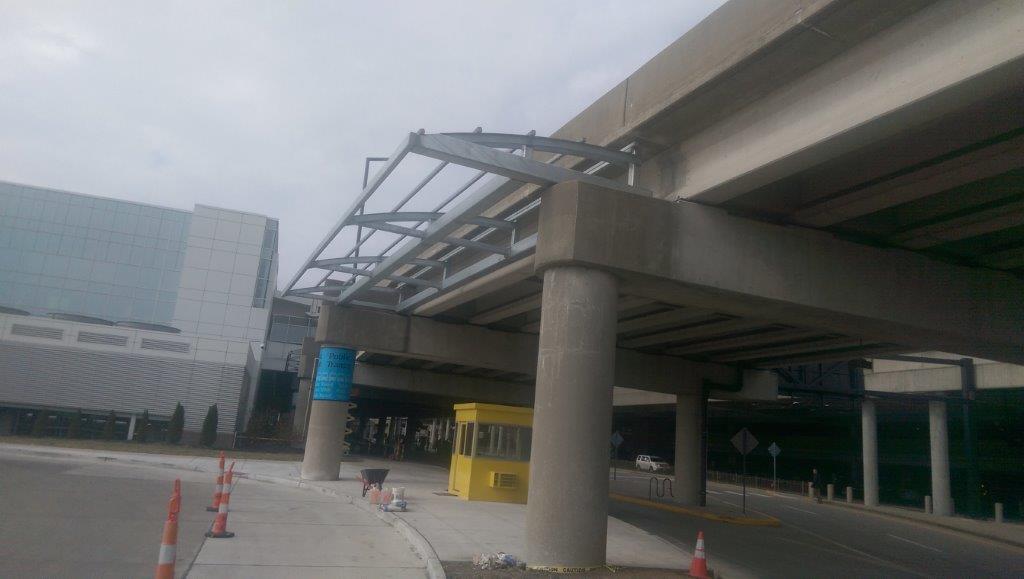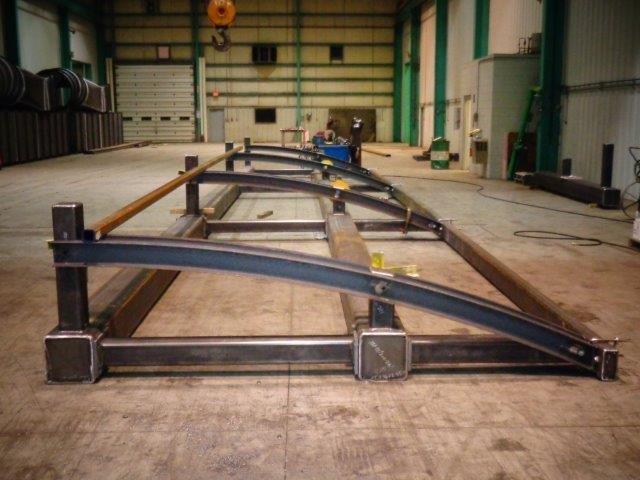 Start Date
December 4, 2015
Completion Date
January 20, 2016
Location
CVG Airport
Materials
12"x12"x1/2" Box Tubing Beams, Carbon Steel Tubes & Plates
Fabrication Methods
Channel and tube rolling, in shop cambering of 12″x12″ tubing.
Finishing Details
Entire fabrication was hot dip galvanized to resist the effects of the highly corrosive installation environment.
Size
60' long
Weight
40,000 lbs
Speical Notes
Both units were completely shop assembled and disassembled for shipping.