CNC Machining Services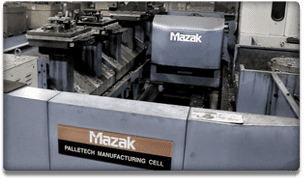 Swanton Welding & Machinings' well-equipped job shop consists of a MAZAK 6-pallet center and OKK vertical mills, which can handle a wide variety of machining processes, including facing, turning, threading, boring, and drilling. We can even perform CNC hole punching.
With our CNC machining operations, we specialize in supplying precision machined partsand weldments to the military, transportation, and agricultural industries.
Machining custom casting to fit our client's specific job requirements, we solicit worldwide casting prices to provide customers with the most cost-effective product for their retail market. In addition, Swanton has established a series of quality control processes, which include an automated CMM system, to ensure all products fall within proper tolerances.