Industrial Conveyors

A conveyor system is mechanical handling equipment that moves materials from one point to another. In applications that involve transportation of bulky or heavy materials, conveyors are used to allowing efficient and quick movement of materials. This has made conveyors popular in packaging and material handling industries.
Uses of Industrial Conveyors
The uses of industrial conveyors vary with the type of product being moved, distance and location. The conveyor standards define and measure maximum load, the flow of materials, speed, a number of pieces per time unit and load capacity.
Two types of conveyors are being produced in the market today; those that handle bulk materials and those that manage units of materials.
Belt Conveyor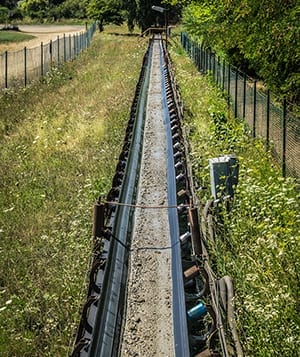 Belt conveyors move items between pulleys which have intermediate points for support. Belt conveyors can carry different materials, and their speed will vary with processing equipment and product needs.
There are many ways that you contain products on belt conveyors. For example, ball transfer tables and air tables are used when you need to position the products. Additionally, they can be used to move materials from one conveyor line to other conveyor lines connected to it.
Bucket portion of the belt conveyor is made of a series of bins or buckets attached to an endless chain or belt.
Chain conveyors, chute conveyors, bucket elevators and cart and track conveyors help to get materials moving in the system.
Some conveyor belts have been designed to be sanitary for medical or food applications. Their use may include processes where they are sanitized. Their basic applications include the ability to eliminate microscopic deposits in the container or belt as well as ability to wash down surfaces.
Reciprocating Conveyors
This process uses a fork, cage or platform to move goods through different levels. It is not a continuous loop but a lower operation alternative lift. Additionally, you may also use augers to move loads through different levels.
Vibrating Conveyors
Vibrating conveyors are supported by drive system on hinge links and springs. Some have been designed so as to move items continuously. A good example is cleated conveyor on the inclined or horizontal plane.
Guidelines to Help You Choose a Conveyor System
Choosing the best conveyor system for your industry can be an overwhelming task. There will be many dilemmas you will face when trying to identify, purchase and develop the ideal material handling conveyor system.
Depending on your application needs, the conveyor system will vary from a simple system to one which is complex. This is why you have to ensure that the conveyor system has been designed with the following specific characteristics that help meet your needs:
Ease to adapt to changing needs
Safe to operate
Reliable with minimal maintenance needs
Energy efficient
Cost effective when it comes to operation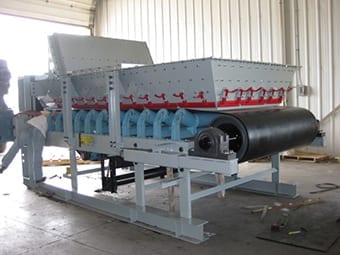 Conveyors have been devalued over time by a mindset that considers them last in the planning cycle. This is why they are among the last equipment to be purchased as the decision to buy usually based initial acquisition cost and not overall value.
Commoditizing view of conveyors risks operations. When a suitable conveyor is applied in the wrong way, it will quickly undermine efficiency and long-term strategy absorbing your profits and stripping you of your competitive advantages.
So what will be the best approach as you search for the best conveyor system? The common requirement for a conveyor in distribution environments and warehouses is the ability to transport items or products between successive points so as to fulfill the process and balance workflow to different processes. Buffer accumulation will enable production during downtime downstream in your process.
The features you need to look out for as you choose your conveyor system include:
Flexibility
Search for conveyors that will easily accommodate the size of products especially those with greater widths. Also, buy those that will satisfy the demands you have today as well as accommodate those you will have in the future.
Safety
Some conveyors have inbuilt safety features while there are those that will require additional elements to safeguard the employees who directly use the equipment.
Modularity
Search for modularity regardless of the conveyor that you need for your business. Choose conveyors that have modules, sections which are pre – engineered and components that you can easily combine to a customized layout that can be reconfigured if necessary.
Scalability
Choose conveyors that will facilitate adaptability to change and increase growth. Your ideal conveyor system should incorporate flexibility and modularity so as to account for a range of product sizes and types as well as allow throughput over time. The conveyor system should also be easy to reconfigure or extend to adapt to your future needs or requirements.
Ergonomics
A conveyor system with proper ergonomics will create a better work environment, reduce operation injuries and increase productivity. Do not base your choice on typical guidelines rather on your workforce by knowing what makes sense to your operation.
Maintainability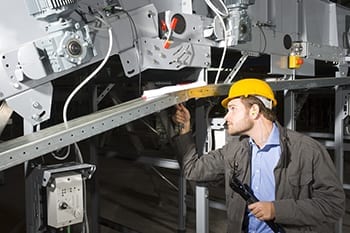 The conveyor system you choose needs to be one that you can easily maintain. The easier it is to maintain and repair, the less impact it will have on your operation when it breaks down. With proper maintenance, a conveyor system that has been designed well will last long. Common problems to look out for include:
Poor take up adjustments
Contamination
Lack of lubrication
Bad belt timing or tracking
Reliability
Choose conveyor systems that have stood the test of time. Focus on the leading technology rather than the "bleeding" one. Look for conveyors that have been in operation for some time. Contact current and reference users to discuss reliability and performance over time. This means when it is down you will have more appreciation for it.
Know Your Product
It is critical that products that will be handled by your conveyor system. Design criteria need to be clearly identified and described:
What product will be conveyed?
Where are barcodes located on products?
What are the dimensions of each product?
What is "live" load of product?
Energy efficiency
Energy efficiency needs to be applicable to all types of conveyors. Something as simple as sleep mode during inactivity periods may result in significant saving.
Know the Needs of Your Conveyor System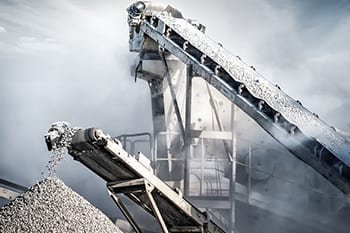 For a sustainable and efficient operation, it is important that you understand the requirements of your system:
How are orders being picked and being introduced to the conveyor system and at what rate?
How many orders can you shift over time?
What are your growth projections?
What do require for the demanding hours of each day?
The answers that you give to these questions will help you determine the type of conveyor that will be appropriate for your operations. Additionally, they will help you determine designs speeds throughput requirements and speed to ensure requirements of production will be met by your conveyor system.
A conveyor system can be employed by your company to move products effectively and promptly. It can transform your operation and improve your efficiency tremendously. If you are interested in learning more about conveyors be sure to give us a call.